Добавил:

harun54

Дата:

15-09-2021, 15:34

Комментариев:

0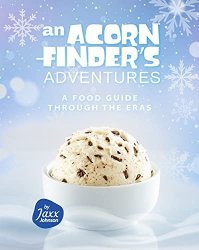 Название:
An Acorn-Finder's Adventures: A Food Guide through the Eras
Автор:
Jaxx Johnson
Издательство:
Independently Published
Год:
2021
Формат:
EPUB
Размер:
16 Мб
Язык:
английский / English
According to Scrat, our favorite squirrel, the Ice Age was about nothing more than chasing an acorn through the coldest and most deserted regions on Earth. At least until the dinosaurs came along and he had to chase after the world's most famous acorn through a tropical jungle, and then through a melted puddle of once-great glaciers because of global warming and even outer space! But it was so much more than that, and we're embarking on an expedition to show you how foods changed for Manfred, Sid, and Diego through each and every one of those changes so hop in!