Добавил:

harun54

Дата:

12-06-2022, 08:46

Комментариев:

0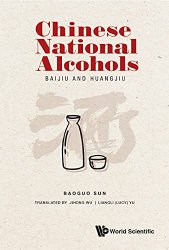 Название:
Chinese National Alcohols: Baijiu And Huangjiu
Автор:
Baoguo Sun
Издательство:
World Scientific
Год:
2021
Формат:
EPUB
Размер:
13 Мб
Язык:
английский / English
Baijiu and Huangjiu are the mainstream alcoholic drinks in China because of their long history and abundant cultural components. With a history of over 7000 years, Huangjiu is one of the three ancient alcoholic beverages in the world along with grape wine and beer. Baijiu, one of the earliest distilled spirits, takes its place in the top six distilled spirits in the world by enjoying a history of over 2000 years.This popular science book introduces the concept, history, culture, brewing techniques, flavor types and characteristics of Baijiu and Huangjiu with vivid illustrations. In addition, stories of famous people and alcohol brands, as well as the health factors of Baijiu and Huangjiu are described in detail in this book. Written by an expert team led by Professor Baoguo Sun, an Academician of the Chinese Academy of Engineering, the content also covers the research findings of Baijiu and Huangjiu. Both informative and interesting, this book will provide readers with a comprehensive and objective overview of Chinese alcohols.