Добавил:

harun54

Дата:

6-04-2022, 10:39

Комментариев:

0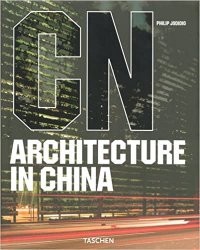 Название:
Architecture in China
Автор:
Philip Jodidio
Издательство:
Taschen
Год:
2007
Формат:
PDF
Размер:
123 Мб
Язык:
английский / English
Great Leap Forward: Contemporary Architecture in China The past five years have seen a revolution in Chinese architecture?the emergence of independent designers, and a number of new stars?and above all new and interesting buildings that are not the product of direct Western influence. These developments have laid the groundwork for an indigenous modernity that differentiates itself from outside schools as well as eschewing the temptation to put a ""Chinese-style"" roof on ordinary office blocks. The fact that Beijing has been chosen to host the 2008 Summer Olympic Games has been more than a catalyst for the development of high-quality contemporary architecture in China. Major foreign firms like OMA/Rem Koolhaas or Herzog & de Meuron are participating in the design of buildings that will have functions during the Games, but Chinese architects, too, have been mobilized in this massive effort to prepare the country for an unprecedented level of world-wide attention.