Добавил:

Maurix

Дата:

7-08-2021, 12:12

Комментариев:

0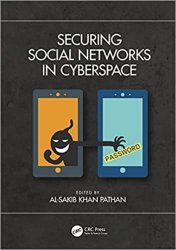 Название:
Securing Social Networks in Cyberspace
Автор:
Al-Sakib Khan Pathan
Издательство:
CRC Press
Год:
2021
Формат:
True PDF
Страниц:
317
Размер:
13 Mb
Язык:
English
This book collates the key security and privacy concerns faced by individuals and organizations who use various social networking sites. This includes activities such as connecting with friends, colleagues, and family; sharing and posting information; managing audio, video, and photos; and all other aspects of using social media sites both professionally and personally. In the setting of the Internet of Things (IoT) that can connect millions of devices at any one time, the security of such actions is paramount.