Добавил:

harun54

Дата:

4-12-2021, 14:42

Комментариев:

0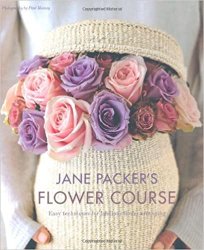 Название:
Jane Packer's Flower Course: Easy techniques for fabulous flower arranging
Автор:
Jane Packer
Издательство:
Ryland, Peters & Small
Год:
2008
Формат:
EPUB
Размер:
22 Мб
Язык:
английский / English
This book imparts the secrets of successful flower arranging to every reader, novice and expert alike. In Jane Packer's Flower Course, celebrated florist Jane Packer covers the same ground as the highly regarded four-week career course taught in her flower school, putting her wealth of experience and her celebrated designs within the reach of every reader. This beautiful new book is divided into three sections. covering irresistible floral gifts, gorgeous arrangements of all shapes and sizes, and fabulous party and wedding flowers. Jane Packer is one of Britain's best-known floral artists. She established Jane Packer Flowers in 1982 and now has outlets in London, New York, Seoul, Tokyo and Kuwait City.