Добавил:

harun54

Дата:

19-05-2022, 13:54

Комментариев:

0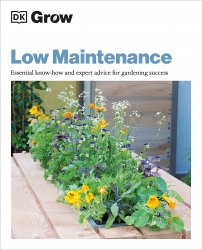 Название:
Grow Low Maintenance: Essential Know-how And Expert Advice For Gardening Success
Автор:
Zia Allaway
Издательство:
DK
Год:
2022
Формат:
PDF
Размер:
100 Мб
Язык:
английский / English
Designing, creating, and maintaining a beautiful garden doesn't have to be time-consuming. Ideal for first-time gardeners, Grow Low-Maintenance contains everything you need to create a low-fuss garden without compromising on design or beauty. Ideal for gardeners who are short on time and need to keep things simple, this book shows you which plants require little to no regular maintenance, and features plenty of tips and tricks to keep your garden in top shape with minimal effort, including ways to minimize watering, make the most of vertical space, and reduce the need to weed.