Добавил:

harun54

Дата:

Вчера, 15:03

Комментариев:

0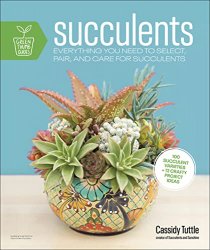 Название:
Succulents: Everything You Need to Select, Pair and Care for Succulents
Автор:
Cassidy Tuttle
Издательство:
DK
Год:
2022
Формат:
EPUB
Размер:
65 Мб
Язык:
английский / English
With their unique shapes and striking colors, succulents make the most beautiful houseplants. They are simple to care for and grow easily indoors-perfect for novice plant caretakers and seasoned gardeners alike. Succulents is your photographic, step-by-step guide to selecting, potting, and caring for your succulent plants. From cacti to aloe to echeveria, succulents have captured the hearts of crafters, decorators, and plant lovers all over the world. Always popular as an outdoor plant in warm climates, succulents have also found popularity as an indoor plant that requires little maintenance and is fun to look at.