Добавил:

harun54

Дата:

4-02-2017, 07:43

Комментариев:

0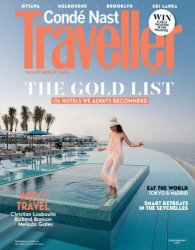 Название:
Conde Nast Traveller Middle East
Номер:
February
Год:
2017
Страниц:
132
Формат:
PDF
Размер:
28,6 Мб
Язык:
английский / English
Conde Nast Traveler - the world's best travel writers and specialists share their secrets and offer new and authentic experiences. Features on new destinations, or well-loved classics and ideas for achieving holidays in places you've only dreamed of, Cond? Nast Traveller magazine will take you there.