Добавил:

harun54

Дата:

5-05-2018, 15:23

Комментариев:

0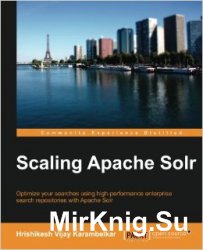 Название:
Scaling Apache Solr (+code)
Автор:
Hrishikesh Vijay Karambelkar
Издательство:
Packt Publishing
Год:
2014
Формат:
EPUB
Размер:
19 Мб
Язык:
английский / English
This book is for individuals who want to build high-performance, scalable, enterprise-ready search engines for their customers/organizations. The book starts with the basics of Apache Solr, covering different ways to analyze enterprise information and design enterprise-ready search engines using Solr. It also discusses scaling Solr-based enterprise search for the next level.