Добавил:

harun54

Дата:

Сегодня, 16:09

Комментариев:

0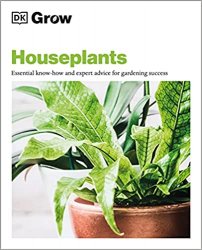 Название:
Grow Houseplants: Essential Know-how and Expert Advice for Gardening Success
Автор:
DK
Издательство:
DK
Год:
2021
Формат:
EPUB
Размер:
101 Мб
Язык:
английский / English
Do you want to know how to keep your houseplants alive and thriving indoors but don't know where to start? This gardening book for beginners will help you care for over 60 houseplant varieties. You don't have to be a horticulture expert to create an indoor garden, this indispensable reference book will take you through every single step! Houseplants can magically transform any living space but looking after them can be tricky. If you are new to owning plants, this easy-to-use guide is packed with essential care tips and expert advice for happy and thriving indoor plants. Gorgeous, full-color photography and simple step-by-step instructions will show you how to care for a wide range of indoor plants. This indoor gardening book for beginners also includes a plant directory of over 90 houseplants to practice your new gardening skills! Delve into the right succulents to plant, how to grow a fern, and choosing the perfect trailing plants for your indoor spaces. Grow Houseplants is perfect for first-time gardeners, especially renters and people who live in smaller spaces.